Denis Mercier - AOC Valais Ermitage flétrie sur souche 2008 : (100% marsanne, 1/2bt)

Mabillard-Fuchs Madeleine et Jean-Yves ** - Valais Humagne blanc 2015 : (100% humagne blanc) Couleur or pâle, beau nez, expressif, très marqué par les fleurs blanches, un peu de pêche et de miel. Bouche épaisse, grasse, où on retrouve bien les arômes du nez, surtout les fleurs blanches, un peu de poivre aussi, le vin semble puissant, il manque d'acidité, l'alcool ressort vite. Finale courte, vite écoeurante, alcooleuse. Le nez était très beau dommage que le bouche soit mal équilibrée. Note : 13/20.
Le choix des régions provient de l'excellent Atlas Mondial du Vin de H. Johnson/J. Robinson. Les domaines proviennent du même ouvrage ainsi que de 1001vins dirigé par Neil Beckett.
Allemagne
Moselle dont Sarre, Piesport, Bernkastel (Cépages riesling, müller-thurgau…) : Egon Muller, Dr Loosen, JJ Prum, Markus Molitor, Willy Schaeffer, Van Volxem, Dr. Thanisch, Heymann-Löwenstein, Haag, Wienhoff Herrenberg, Van Othegraven, Peter Lauer, Von Hövel, d'Ayl, Schloss Saarstein, Reichsgraf von Kesselstatt, St Urban-Hof, Rheinhold Haart, Hain, AJ Adam, Clemens Busch, Christoffel, Grans-Fassian, Karthäuserhof, Grünhauser, Richter, Schloss Lieser, Vollenweider, Zilliken, Selbach-Oster…
Nahe (riesling, weissburgunder ou pinot blanc…) : Donnhoff, Schafer-Frohlich, Emrich-Schönleber, Diel…
Ahr (spätburgunder ou pinot noir…) : Meyer-Näckel, Kreuzberg, Adeneuer, Jean Stodden, Nelles, Mayschoss...

Rheingau occidental et oriental (riesling, spätburgunder) : Schloss Johannisberg, Georg Breuer, August Kesseler, Fürst Lowenstein, Künstler, Flick, Weil, Schloss Vollrads…
Hesse (sylvaner, riesling, spätburgunder, dornfelder, portugieser, scheurebe, grauburgender…) : Keller, Wittmann, Gunderloch, Blue Nun, Teschke, Wagner-Stempel, Gutzler…
Palatinat (riesling, weiss/grau/spat/früh burgunder…) : Bürklin-Wolf, Von Buhl, Basserman-Jordan, Christmann, Rebholz, Müller-Catoir, Kuhn, Becker, Knipser, Jülg, Bergdolt, Schneider, Rings…
Bade et Wurtemberg (gutedel, spät/grau burgunder, riesling, müller-thurgau) : Salwey, Dr Heger, Huber, Laible, Schnaitmann, Wassmer, Dautel…
Franconie (sylvaner, bacchus, kerner, scheurebe, rieslaner…) : Rudolf Fürst, Paul Fürst, Sauer, Weingut am Stein…
Autriche
Burgenland (blaufränkisch, zweigelt, St-Laurent, sämling 88 ou scheurebe, weissburgunder ou pinot blanc, neuberger…) : Kracher, Pittnauer, Moric, Umathum, Bernhard Ott, Feiler-Artinger, Meinklang, Schiefer, Krutzler, Wachter-Wiesler, Nittnaus, Juris, Pöckl, Triebaumer, Schröck, Brigit Braunstein, Prieler et Koster am Spitz, Karl Fritsch, Von Reichersdorf, Helmut Lang, Paul Achs, Opitz, Halbturn, Preisinger, Kollwentz, Hafner, Heinrich…
Kempstal et Kamptal (grüner, riesling…) : Salomon Undhof, Gobelsburg, Brundlmayer, Sepp Moser, Stadt Krems, Jurtschitsch, Loimer, Geyerhof, Ilse Maier, Hiedler, Nigl…
Wachau (riesling, grüner veltliner…) : Knoll, FX Pichler, Prager, Pichler-Krutzler, Alzinger, Hirtzberger, Nikolaihof…
Suisse
Valais (pinot noir, gamay, syrah, cornalin, petite arvine, ermitage ou marsanne, amigne, humagne…) : Maye, Chappaz, Dorsaz B., Dorsaz G., Domaine des muses, Abbet, Mercier, Germanier, Joris, Besse, Mabillard-Fuchs, La Madeleine/Fontannaz, Cave des Tilleuls, Beudon, Darioli, Vieux Moulin/Papilloud, Mont d'or, Gillioz, Biber, Constantin, …
Vaud (fendant ou chasselas, gamay, merlot, doral, humagne blanche et rouge…) : Chollet, Paccot, Duboux, La Capitaine, Barichet…
Genève (gamay, pinot noir, gamaret, chardo, sauvignon…) : Clos des pins, Dugerdil, Gros S., Amoz, Dne des Hutins, Novelle...
Autres Suisse dont Tessin, Grisons... (merlot, pinot, bondola, completer, raüschling, rèze, païen ou heida ou savagnin…) : Meilener, Mondo Sementina, Jeninser, Baumann, Eichholz, Pelizzatti, Gantenbein, Hermann, Wegelin, Bachtobel, La maison carrée, Meyer M., Meier E., Litwan …
Belgique
(müller-thurgau, chardonnay, pinots blanc et gris, dornfelder...) Clos des Zouaves, Ten Kappitelberg, Boschberg, Trazegnies, Chenoy, Opleeuw, Mellemont, Entre-deux-monts, Wijnkasteel, Kluisberg, Clos des Agaises, Bioul, La Marniere, Bon Baron, Schorpion, Genoels-Elderen, Vidaigne…
Luxembourg
(cépages "alsaciens"...) Clos des rochers, Duhr, Hartmann...
Angleterre
(chardo, pinots meunier et noir...) Ridgeview, Camel Valley, Nyetimber…
Espagne
Ribera del duero (tempranillo ou tinto fino…) : Vega Sicilia, Alion de Vege Sicilia, Pingus, Aalto, Alonso del Yerro, Pago de los Capellanes, Emilio Moro, Ismael Arroyo, O. Fournier, Legaris, Montecastro, Rodero, Arzuaga Navarro, Cillar de Silos, Dominio de Atauta, Vina Sastre, Pesquera, Hacienda Monasterio, Matarromera...
Rioja (tempranillo, grenache…) : Lopez de Heredia, Benjamin Romeo, CVNE, La Rioja alta, Artadi, Contino, Vinedos des paganos, Marques de Vargas, Marques de Murrieta, Mendoza, Muga, Remelluri, Roda, San Vicente, Remirez de Ganuza, Martinez-Bujanda, Marques de Riscal, Allende, Contador, Izadi, Exopto, Muriel, Montelciego…
Toro et Rueda (tinta de Toro ou tempranillo...) : Pintia de Vega Sicilia, Dominio del Bendito, Vega de Toro, Gago Pago, Maurodos, Palacio de Bornos, Belondrade y Lurton, Ossian, Dos Victorias, Farina, Garanza, Ricardo Sanz, Hermanos Lurton…
Navarre (tempranillo, genache…) : Domaines Lupier, Ochoa, Nekeas, Sarria, Chivite, Guelbenzu, Palacio de la Vega…
Rias Baixas (albarino…) : Pazo Senorans, Rodrigo Mendez, Do Ferreiro, Fillaboa, Lusco do Mino, Palacio de fefinanes, Valminor, Trico, Benito Santos, Albamar...

Nord-Ouest dont Bierzo et Valdeorras (mencia, godello...) : Raul Perez, Descedientes de A. Palacios, R. Palacios, Valdesil, G.Perez-Mengoba, Dominio de Tares, Tilenus, Valtuille, Peique, Paixar…
Priorat (carignan, grenache…) : Clos Mogador, Alvaro Palacios, Terroir al limit, Trio infernal, Celler Mas doix, Clos Erasmus, Mas Martinet, Costers del Siurana, Capafons Osso, Vall Lach…
Autres Catalogne dont Montsant et Cava (cépages xarel-lo, tempranillo, grenache, CS…) : Espectacle-Mogador, Gramona, Recaredo, Parxet, Celler de Capçanes, Venus, Colet, Torres, L'origan, Sot, Torello, Raventos, Cordoniu, Raventos i blanc, Can Rafols dels Caus, Parés Baltà, Freixenet, Baturrica…
Xérès (palomino fino, moscatel, PX) : Alvear, Toro Albala, Gonzalez Byass, La Guita, Guttierez Colosia, Hidalgo la gitana, Jorge Ordonez, Osborne, Tradicion, Domecq, Valdespino, Romate, Rey Fernando, Paternina, Marques del real tesoro, Luque, Garvey, El Maestro sierra, Perez Barquero, Williams & Humbert, Barbadillo, Delgado Zuleta, Sanchez Ayala, Lustau,…
Autres dont Catalayud, Jumilla, Yecla, Campo de Borja... : Borsao, Castano, Vano, Barranco Oscuro, Dionysos/Las estrellas,...

Portugal
Porto (touriga franca, touriga nacional…) : Taylor's, Fonseca, Graham's, Dow, Quinta do Noval, Quinta do Vesuvio, Churchill, Cockburn, Croft, Niepoort, Ramos Pinto, Andresen, Warre, Quinta do Crasto, Delaforce, Quinta do Portal, Quinta do Vale Meao, Sandeman, Smith Woodhouse...
Douro (touriga franca, nacional, tinta roriz ou tempranillo, tinta barroca…) : Quinta de la rosa, Wine & Soul Guru, Duas Quintas-Ramos Pinto, Barca Velha, Chryseia, Poeira, Seara d'Ordens…
Vinho verde (alvarinho, loureiro, arinto…) : Soalheiro, Aphros, Quinta de Gomariz, Quintas do homem, Adega coop. de Monçao…
Bairrada et Dao (baga, bical, touriga nacional, jaen ou mencia…) : Luis Pato, Julia Kemper, Kompassus, Quinta dos Roques…
Lisbonne et Péninsule de Setubal (moscatel, castelao, aragones ou tempranillo…) : Horacio Simoes, Monte Cascas, Pegos Claros, da Fonseca, Bacalhoa…
Alentejo (aragones ou tempranillo, trincadeira…) : Quinta do mouro, Cortes de Cima, Herdade de Cartuxa, Herdade de Mouchao, Herdade de Esporao, Pedra e alma, Alexandre Relvas...
Madère (malvoisie, bual, verdelho, sercial, terrantez…) : Barbeito, Henriques & Henriques, Oliveira, Blandy's, Cossart Gordon, Leacock's...
Grèce
Autres Grèce dont Naoussa (xinomavro, savatiano, mavrotragano, limnio, mavroudi, debina…) : Katsaros, Thymiopoulos, Anathanassios, Boutari, Alpha estate, Gerovassiliou, Lazaridi, Pavlidis, Georgas, Dalmaras, Frankou…
Santorin (assyrtiko, aïdani…) : Gavalas, Sigalas, Hatzidakis, Argyros, Gaia…
Crète (vidiano, plyto, dafni, liatiko…) : Lyrarakis, Economou, Douloufakis, Manoussakis, Hania, Michalakis…
Samos (muscat…) : Samos Co-op…
Céphalonie (robola, muscat…) : Sklavos, Gentilini…
Péloponèse (roditis, moschofilero, agiorgitiko, laghorti, merlot…) : Gaia, Antonopoulos, Parparoussis, Tsolis, Tselepos, Mega Spileo, Spiropoulos…
Ukraine
(chardonnay, merlot, CS, muscat…) Massandra...
Hongrie
Tokaji (furmint, harslevelü, sargamuskotaly ou muscat blanc…) : Szepsy, Disznoko, Royal Tokaji Wine Company, Oremus, Bott Pince, Fuleky, Zoltán Demeter, Erzsébet Pince, Dobogó, Gróf Degenfeld, Samuel Tinon, Balassa, Hetsolo, Kiralyudvar, Patricius, Pendits, Tokaji Wine trust co., Pajzos, Dereszla…
Autres (kardaka, kekfrankos ou blaüfrankisch, CS, furmint, leanika, harslevelü…) : Heimann, Takler, Vida, Vesztergombi, Tibor Gal, Szeremley, St Andrea, Buttler, Frittmann, Gere, Tiffàn…
République tchèque
(pinot noir, St Laurent, riesling, welchriesling, pinot blanc, sauvignon…) Saldorf, Branice, Satov...
Slovaquie
(riesling, chardo, CS, frankovka ou blaufränkisch…) Mrva & stanko, Perla, Elesko...
Géorgie
(saperavi, rkatsiteli...) : Pheasant's tears, Alaverdi monastery, Schuchmann, Tbilvino, Teliani valley…
Bulgarie
(merlot, CS, pinot noir, misket rouge, pamid, mavrut, rubin…) : Enira, Château de val, Dux, Terra Tangra, Miroglio…
Roumanie
(feteasca regala, feteasca alba, tamaioasa ou muscat à petits grains, muscat ottonel, merlot…) : Davino, Basilescu, Dionis, Recas, Rotenberg, Vinarte, SERVE, Cotnari…
Croatie
(grasevina ou welschriesling, riesling, chardo, malvoisie, refosco ou teran, plavac, posip, vugava, zlahtina…) : Zlatan Otok plenkovic, Korta Katarina, Roxanich, Plancic, Tomic, Clai, Matosevic, Grgic...
Arménie
(areni, CS…) : Armavir...
Slovénie
(rebula ou ribolla, sipon ou furmint, pinot gris, riesling, friulano, malvoisie, chardo…) : Movia-Kristancic, Simcic, Verus, Vinag, Kogl, Dveri pax, Klinek Medana, Mansus, Puklavec, Conrad Fürst, Kupljen, Krainz, Hlebec, Kaucic...
Liban
(CS, merlot, syrah, grenache, carignan…) Musar, Marsyas, Kefraya, Ksara, Dne de Baal, Massaya, Wardy, Belle-Vue…
Syrie
(CS, merlot, syrah…) Bargylus…
Israël
(CS, syrah, merlot, carignan, mourvèdre...) Tzora, Recanati, Retofa, Carmel, Flam...
Chypre
(cépages internationaux, lefkada, xynisteri, mavro…) Keo, Etko, Kyperounda, Zambartas, Vlassides, Vasa, Tsiakkas, Fikardos…
Turquie
(cépages internationaux, papaskarasi, karalahna…) Kavaklidere, Corvus, Sevilen, Diren…
Canada
Ontario (chardo, riesling, vidal, merlot, CF…) : Inniskillin, Cave Spring, Henry of Pelham, Tawse, Hidden Bench, Vineland Estates, Southbrook…
Colomie-Brittanique dont Okanagan Valley (chardo, riesling, pinot blanc, roussanne…) : Mission Hill, Herder, Wildgoose, Cedarcreek, Orofino, Le vieux pin, Red Rooster…
Québec (pinot, chardo…) : Les Brome, Les Pervenches…
Etats-Unis
Washington dont Columbia Valley & Walla Walla Valley (merlot, CS, syrah, chardo, riesling…) : Quilceda creek, Abeja, Gramercy, Kestrel, Col Solare-Antinori, Ch. Ste Michelle, Hedges family, Kiona, Upland, Hyatt, L'ecole 41, Cayuse, Leonetti, K Vintners, Dunham, Tamarack...
Oregon dont Willamette valley (pinot noir, pinot gris, chardo…) : Amity, Witness tree, Cristom, Corral Creek, Eyrie vineyards, Bergström, Joseph Drouhin, Soter, Brick House, Beaux frères, Erath, Bethel Heights, Brandborg, King estate, Abacela…
Californie Mendocino & Lake dont Anderson Valley (CS, merlot, zinfandel, chardo, pinot) : Goldeneye, Frey, Yorkville Cellars, Obsidian Ridge, Brassfield, Steele, Roederer Estate, Wildhurst…
Californie Sonoma Septentrional dont Dry Creek Valley & Russian River (chardonnay, zinfandel, pinot) : Ridge, Marcassin, Freestone de J. Phelps, Vérité, Kistler Vineyards, Aubert wines, Williams Selyem, Hirsch, Flowers, Littorai, Quivira, Stonestreet, Coppola winery, Beringer, Peter Michael Winery, Marimar, Iron Horse, Ramey, Joseph Swan, Seghesio, Rochioli, Peay, Jordan, Gallo family…
Californie Sonoma Méridional & Carneros (chardo, CS, merlot) : Hanzell, Buena Vista, Kenwood, Gloria Ferrer, Kunde, Hyde, Landmark, RavensWood…
Californie Napa Valley (CS, merlot, zinfandel, chardo) : Dominus Estate, Joseph Phelps, Pahlmeyer winery, Schrader, Colgin cellars, Philip Togni, Bryant Family, Kongsgaard, Lewis, Long, Araujo, Abreu, Beringer, La Jota, Stony Hill, Diamond creek, Chappellet, Heitz, Duckhorn, Dunn, Jade Mountain, Mayacamas, Newton, Ramey Hide, Quintessa, Turley, Jack Davies…
Californie Napa-Rutherford (CS) : Caymus Vineyard, Inglenook, Beaulieu, Staglin, Hewitt, Frog's leap…
Californie Napa-Oakville (CS, chardo, sauvignon, sangiovese…) : Opus One, Harlan estate, Screaming eagle, Mayback, Mondavi winery, Dalla Valle, Far Niente, Napa wine company…
Californie Napa-Stags Leap (CS, merlot) : Shafer Vineyards, Chimney rock, Stag's leap winery, Stag's leap wine cellars…
Californie Sud de la baie de San Francisco (CS, chardo, pinot…) : Ridge-Monte Bello, Calera, Bonny Doon, Chalone, Mount Eden, Talbott, Steven Kent…
Californie Contreforts de la sierra, Lodi et Delta de Sacramento (zinfandel, CS, syrah, sangiovese…) : Madrona, Sierra Vista, Woodbridge by Mondavi…
Californie Côte centrale (zinfandel, CS, chardo, pinot, syrah, sauvignon, viognier, riesling…) : L'aventure, Tablas creek, Sine qua non, Alban Vineyards, Rusack, Qupé, Bon Climat, Clendenen, Cambria, Talley, Saxum, Palmina, Sanford, Sea smoke cellars, Cycles gladiator, Babcock…
Missouri (norton, vignoles…) : Augusta winery, Stone Hill…
Virginie (viognier, petit manseng, norton, chardonnay, cabernet franc, petit verdot, nebbiolo…) : Chrysalis, Barboursville, RdV Vineyards, Linden…
New-York (concord, sauvignon, Riesling, chardo, pinot noir…) : Red Newt, Fox Run, Anthony Road, Lenz, Paumanok, Shinn Estate, Wölffer, Ravines, Heart & Hands, Macari, Channing, Konstantin…
Sud-Ouest, Arizona, Nouveau-Mexique, Texas (CS, merlot, chardo, riesling, roussanne…) : Pheasant Ridge, Llano Estacado, CapRock, Gruet, Caduceus, Page Spring…
Mexique
(CS, nebbiolo…) Mogor-Badan, Adobe Guadalupe, Paralelo, Casa de Piedra, Villa Montefiori, LA Cetto, Domecq…
Brésil
(isabella, touriga, marselan, arninanoa, egiodola, sauvignon, pinot noir, merlot…) Cave Geisse, Lidio Carraro, Vinicola Salton, Miolo wine group, Casa Valduga, Pizzato, Vallontano, Aurora, Peterlongo, Don Giovanni, Quinta do Seival…
Uruguay
(tannat, viognier, trebbiano, torrontes, petit verdot, chardo, CS…) Pizzorno, Garzon, Gabriel Pisano, Il Stagniari, Marichal, Carrau…
Chili
(CS, carmenère, chardo, merlot, sauvignon, pais ordinaire, syrah, carignan…) Concha y toro-Almaviva, Santa Rita, Pirque, Vinedo Chadwick, Montes, Casa Lapostolle, Carmen, Altaïr, Los Robles, Vinedos Corpora, Valdivieso, Luyt, Errazuriz, Anakena, Matetic, Vina Casablanca, Vinedos organicos emiliana, El principal, Paul Bruno, Antiyal, Cousino Macul,Vina Leyda, Aristos, William Fèvre, Cono Sur, Araucano, Las Ninas…
Argentine
(malbec, torrontes, CS, bonarda, chardo, cereza, barbera…) Terrazas de los Andes-Cheval des Andes, Clos de los siete, Mendel, Zuccardi, Gran Enemigo, Monteviejo Lindaflor, Alta Vista, Achaval Ferrer, O. Fournier, Zapata, Etchart, Tapiz, Alamaya, Altos las Hormigas, Catena Alta, Colomé, Noemia de Patagonia, Yacochuya de M. Rolland, Cecchin/4 manos/Micelini…
Australie
Australie occidentale (riesling, CS, shiraz ou syrah, chardo, pinot, sauvignon…) : Marchand & Burch, Picardy, Talijancich, Frankland, Houghton, Alkoomi, Salitage…
Magaret River (CS, sauvignon, sémillon, syrah, chardo…) : Cullen, Leeuwin Estate, Vasse Felix, Mosse Wood, Pierro, Cape Mentelle, Stella Bella, Woodlands, Xanadu, Voyager…
Barossa Valley (syrah, CS, grenache, chardo, sémillon…) : Penfolds, Torbreck vintners, Two Hands, Maverick, Heritage, John Duval, Peter Lehmann, Kalleske, Greenock creek, Wolf Blass, Jacob's creek, Burge, Melton, Ringland, Rockford, St Hallett, Turkey flat…
Eden Valley (syrah, riesling…) : Henschke, Buring, Maverick, Irvine, Yalumba, Torzi-Matthews, Hobbs, Radford, Tin Shed, Shobbrook…
Clare Valley (syrah, riesling, CS…) : Grosset, Kilkanoon, Jim Barry, Petaluma, Taylors, Wendouree, Mount Horrocks, Skillogalee…
McLaren Vale (syrah, grenache, mourvèdre, CS, tempranillo…) : d'Arenberg, Hardys, Mount Hurtle, Mollydooker, Noon, Mitolo, Clarendon Hills, Pannell, Chapell Hill, Hugh Hamilton, Paxton, Samuel's George, Ulithorne, Yangarra, Wirra Wirra, Battle of Bosworth, Coriole…
Adelaïde hills (sauvignon, chardo, syrah, pinot…) : The Lane, Shaw & Smith, Nepenthe, Barratt, Leabrook…
Coonawara (CS, merlot, syrah, chardo…) : Rymill, Balnaves, Katnook, Bowen, Hollick, Majella, Penley, Parker, Wynn's, Leconfield…
Victoria (pinot, syrah, chardo, riesling, sangiovese, muscat, muscadelle, durif…) : Tahbilk, William Downie, Jasper Hill, Greenstone, Mt Langi Ghiran, Dalwhinnie, Brown Brothers, Giaconda, Bass, Wild duck creek, Mitchelton, Trager, Chambers, Morris, Stanton & Killeen…
Péninsule de Mornington (pinot noir…) : Paringa, Main Ridge, Stonier, Moorooduc, Eldridge, Kooyong, Ten minutes by tractor…
Yarra Valley (pinoy, syrah, chardo, CS…) : De Bortoli, Chandon, Oakridge, Luke Lambert, Coldstream hills, Mount Mary, Yarra Yering, Yarra Yarra, Gembrook hill…
Tasmanie (pinot, chardo, riesling, sauvignon…) : Penfolds-Yattarna, Hardy, Domaine A, Jansz, Pressing Matters, Kreglinger, Tamar Ridge, Pirie…
Nouvelle-Galles du sud (chardo, syrah, sémillon, riesling…) : Adina, Helm, Ross Hill, Moppity, Montrose, Hart & Hunter, Brokenwood, Clonakilla, Lake's Folly, McWilliam's, Tyrrell's…
Nouvelle-Zélande
Hawke's bay (chardo, CS, merlot, sauvignon…) : Unison, Bilancia, Te Mata, Mission Estate, Vidal, Craggy Range, Trinity Hill…
Wairarapa (pinot noir…) : Ata Rangi, Coney, Dry River, Kusuda, Martinborough vineyard, Margrain, Alana, Palliser, Voss, NGA Waka, Schubert…
Marlborough (sauvignon, pinot, chardo…) : Cloudy Bay, Seresin, Saint Clair, Vavasour, Greywacke, Framingham, Yealands, Clos Henri, Allan Scott, Giesen, Forrest, Ara, Marisco, Hans Herzog, Lake Chalice, Montana, Jackson, Isabel, Hunter's, Fromm…
Canterbury (pinot, chardo, riesling…) : Pyramid valley, Bell Hill, Brancott, Mountford, Waipara springs, Greystone, Muddy water…
Central Otago (pinot noir…) : Felton road, Mt Difficulty, Peregrine, Carrick, Amisfield, Rippon, Quartz reef, Wild earth, Akarua, Terra sancta, Bald hills…
Autres (sauvignon, pinot, riesling, chardo, syrah, merlot, CS…) : Neudorf, Seifried, Man O' War, The Hay Paddock, Kumeu River, Goldwater, Stony Ridge, Te Motu, Millton…
Afrique du sud
Constantia (sauvignon, muscat, sémillon…) : Klein Constantia, Signal Hill, Groot Constantia, Steenberg, Cape point vineyards, Eagles Nest, High constantia, Constantia uitsig…
Swartland (chenin, syrah, mourvèdre, CS…) : Meerhof, Sadie, Mullineux, Porseleinberg, Lammershoek/Testalonga, Riebeek, Sequilo…
Stellenbosch (sauvignon, pinotage, chardo, CS, syrah, chenin…) : De Trafford, Rudera, Ken Forrester, Warwick, Hartenberg, L'avenir, Kanonkop, Simonsvlei-Joubert, Haskell, Vilafonté, Chamonix, Boekenhoutskloof, Fairview, Kleine Zalze, Nederburg, Bredell's, Els, GS, Anwilka, Le Riche, Meerlust, Morgenster, Vergelegen, Thelema, Rudera Robusto, Rust en Vrede, Rustenberg, Rupert & Rothschild, Marianne estate…
Côte sud du cap (pinot noir, chardo, sauvignon…) : Iona, Jean Daneel, Shannon Vineyards, Newton Johnson, Hamilton Russell, Paul Cluver, Oak Valley, Bouchard Finlayson…
Autres (sauvignon, chenin, muscat, touriga national, CS, pinotage, syrah, chardo…) : De Krans, KWV, Cederberg, Joubert-Tradauw, Fryer's cove…
Chine
(CS, merlot, carménère, chardo, pinot noir…) Château Junding, Lou Lan, Qingdao, Changyu, Dynasty, Citic-Lafite, Grace vineyard, Jia Beilan, Silver heights…
Inde
(sauvignon, chardo, CS…) Omar Khayyam, Sula, Fratelli…
Japon
(koshu, niagara, kyoho, delaware, CS, merlot, chardo, zweigelt…) Grace, Arugabranca, Sogga, Takahiko, Mercian, Suntory, Asahi, Manns, Sapporo, Tsuno wine, Shizen-Dubourdieu…
07 juin 2017
De Bortoli - Noble One Botrytis Semillon 2009 : (1/2bt, capsule à vis, 185gr SR/L, élevage 46% fûts neufs, 33% fûts d'1ou2ans, 21% cuves) Couleur ambre clair, nez très expressif qui fait de suite penser à un Sauternes, avec beaucoup de miel, de l'abricot, de l'orange, des fruits exotiques (mangue, passion...) et un peu de pâte de coing. La bouche est épaisse, sirupeuse, assez légère en alcool (10,5% sur l'étiquette), peut-être à peine perlante à l'ouverture de la bouteille, pleine de miel, d'abricot, de fruits confits et de fruits exotiques, mais surtout parfaitement équilibrée grâce à une grosse acidité. Finale longue, sur l'abricot, les agrumes, fraîche, très digeste malgré les sucres. Je ne m'attendais pas à trouver ce vin à ce niveau-là, il égale les meilleurs Sauternes sur cette bouteille. Celui qu'on surnomme "l'Yquem australien" a la réputation de mal vieillir et de devenir lourd, mais j'ai du mal à imaginer que ce sera le cas tant il est bien équilibré dans sa jeunesse. Note : 18/20.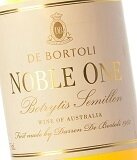 02 juin 2017
Recaredo - Cava Terrers Brut nature Gran reserva 2009 : (52% xarel-lo, 32% maccabeu, 16% Parellada, 79mois d'élevage, dégorgé le 20/12/2016) Couleur or pâle, nez élégant, très fruité, sur la poire, la pêche, l'abricot, les agrumes, légèrement floral. Bouche à la bulle très fine, fruitée, fraîche, facile à boire, avec une bonne acidité derrière. Longueur moyenne. Très bon effervescent, plus pour l'apéritif que pour la table, qui pourrait concurrencer pas mal de champagnes. Il montre qu'il existe de bons Cavas dès qu'ils sont bien travaillés et qu'on y met le prix (+- 20€). Note : 16/20.
Freixenet * - Cava Brut Cordon negro Gran seleccion : couleur paille, nez fruité, sur la poire et l'abricot, un peu plus simple que le Recaredo mais dans le même style. Bouche fruitée, à la bulle plutôt fine, plus de sucre et moins de fraîcheur que le Terrers, finale un peu plus courte et légèrement amère. Mais c'est plus que correct pour le prix (5€). Note : 14/20.
29 mai 2017
Parés Baltà - Penedès "Calcari" 2014 : (Catalogne, 100% xarel-lo, élevage 4 mois en cuves) Couleur or pâle aux reflets verts, nez très discret, peu aromatique, seulement quelques notes de pierre-à-fusil se dégagent. Mieux en bouche avec une attaque très minérale, crayeuse, tendue, très sèche, peu de fruit, seulement un peu de citron, légère amertume en fin de bouche. Finale assez longue, minérale, saline. Le style m'a rappelé certains Muscadets, mais pas les tout meilleurs malheureusement. Cependant il devrait très bien s'en sortir sur des huîtres ou des fruits de mer. Note : 14/20.

27 mai 2017
Pazo Senorans - Rias Baixas "Coleccion" 2013 : (100% albarino, élevage cuves, la gamme "coleccion" constitue un nombre limité de bouteilles mises sur le marché plus tard que la gamme "normale") Couleur paille, très beau nez, expressif, sur la pêche, l'abricot, quelques notes de mangue apparaissent avec l'aération, et un côté végétal/écorce qui lui donne de la fraîcheur. Beaucoup moins bien en bouche : si l'attaque est vive et fruitée comme au nez, la fin de bouche est sur l'amertume avec un peu d'alcool et une finale assez courte, le vin est un peu fluet. Le lendemain il s'est un peu mieux comporté avec surtout moins d'alcool en finale. Un peu déçu cependant pour une première rencontre avec le domaine phare de l'appellation. Note : 14,5/20.
06 mai 2017
Ricardo Sanz pour Lavinia - Rueda Verdejo "Las Olas" 2015 : (100% verdejo) Couleur paille, nez simple, fruité, sur l'abricot, la pêche, un peu de citron et de légères notes anisées. Bouche vive, bonne acidité, un peu moins d'abricot et un peu plus d'agrumes, pas une grosse matière, mais le vin est frais et facile à boire. Longueur moyenne. Un petit vin tout à fait correct pour l'apéritif, un peu trop simple pour le prix demandé (12€). Note : 14/20.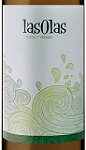 25 avril 2017
Economou - Crète Liatiko 2006 : (100% liatiko) Couleur claire qui vire sur le tuilé, le nez fait penser à un vieux pinot d'un millésime chaud, sur les fruits rouges cuits (prunes surtout, un peu de cerise, confiture de fraise), la terre, le sous-bois, quelques notes florales. Bouche assez fine, bien équilibrée entre une belle tension très fraîche et une aromatique plus chaude sur les fruits rouges cuits, beaucoup de terre et d'humus encore, pas très concentrée, toute en longueur, avec des tannins présents mais pas asséchants. Seule la texture manque un peu de soyeux et d'épaisseur pour égaler un grand Bourgogne. Finale longue, sur la terre, le kirsch, la prune. Très belle rencontre avec mon premier Liatiko de Crète. Note : 17/20.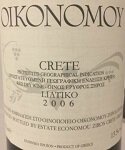 23 avril 2017
Weingut Dr. Bürklin-Wolf - Riesling Ruppertsberger Gaisböhl Spätlese trocken 1997 : (AP 10 99, 13,5% vol., région du Palatinat) Couleur or, nez moyennement expressif même s'il est bien mieux après quelques heures d'ouverture, sur la résine, le citron vert, le pamplemousse, assez jeune, pas particulièrement pétroleux. Bouche vive, tendue, avec une belle acidité, probablement encore 4-5gr de SR, beaucoup d'amertume, zeste de citron et de pamplemousse. Finale longue, à la fois sur l'acidité et l'amertume, résine, écorce, citron, pamplemousse. Un peu austère seul, mais il permet des accords intéressants à table. Note : 15/20.

16 avril 2017
Jos. Christoffel Jr. - Erdener Treppchen Riesling Auslese ** 1994 : (AP 11 95) Couleur or, nez bien typé vieux riesling, très minéral avec un côté hydrocarbures, du miel, un peu de citron confit et de mirabelle. Bouche très minérale aussi (cailloux mais pas vraiment pierre-à-fusil), très légère, un peu trop même, facile à boire, on sent que le vin a perdu pas mal de sucres, elle manque d'acidité, aromatique avec beaucoup de miel, quelques fruits jaunes et mirabelles. Finale assez courte, sur le miel, quelques épices. Un vin très intéressant, surtout pour le nez où la minéralité du terroir ressort bien, mis la bouche est trop légère et pas assez tendue. Note : 14,5/20.